SAINTS & SINNERS OF SAINT-TROPEZ
31.01.2018 | Read
The Travel Plan
Saint-Tropez. Whether you've been here or not, you definitely know the name.
How did this once sleepy little fishing village on the French Riviera skyrocket to becoming a celebrity magnet, full of Agent Provocateur bikinis and Louboutin wedges? You hear the name everywhere…it's dropped into song lyrics and has inspired deep golden tans around the world. Then, of course, there are the beautiful people, like the legendary sex kittens Brigitte Bardot (practically synonymous with the town) and Joan Collins (who sat a mere meter away from us at Tahiti Beach Club!), to the impossibly gorgeous men and women of the world who all flock here to indulge in their own ways.
These all somehow seamlessly blend with the surprisingly tranquil harbor where you can sit outside Hotel Sube and sip on your cappuccino (served in a gold-plated cup, of course) as you watch the people stroll by and the boats out on the water. Afternoons can be spent wandering along the quaint lanes in the old part of town as you slip into the designer boutique stores and whip out your credit card (which is what happened with Pra at Sunday, her personal favourite store).
Yes, these days, it's become a bit of a tourist hotspot but Saint-Tropez has still got that IT factor. In fact, ladies, I'm making a pact right here and now – this French town will become my second home. After all, The Caviar Spoon exists not only to help us women grow in business but also to help expand the mind in play and desires.
For this particular trip, we decided to do four days of "Saints & Sinners". A little bit of the idyllic and laidback paired with a little bit of the hedonistic and high living (or, in other words, paaarrrtttyyy!). As you read this, your eyes might water as you come to realise how much "cash you can splash" but don't let that deter you from coming here. In fact, you can also have the most fabulous time in Saint-Tropez without raising the alarms in the American Express audit department…but for now, get ready to indulge in the Saints & Sinners edition of Saint-Tropez!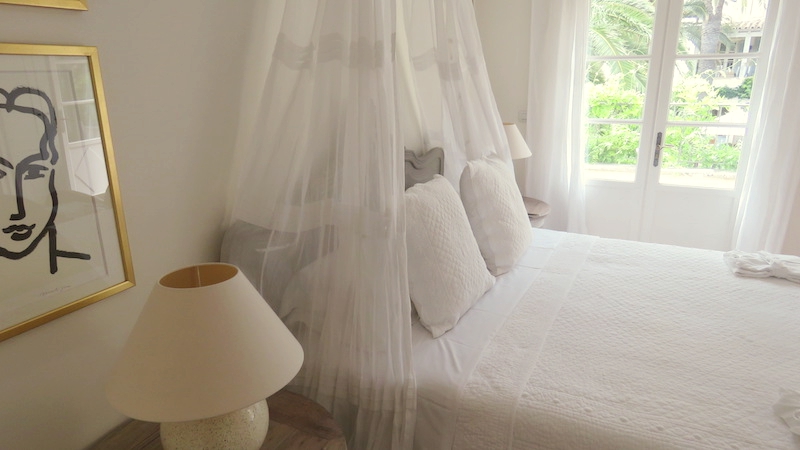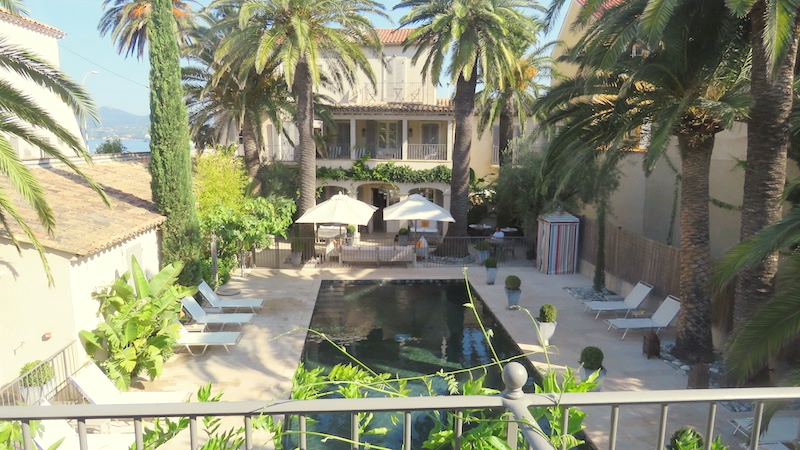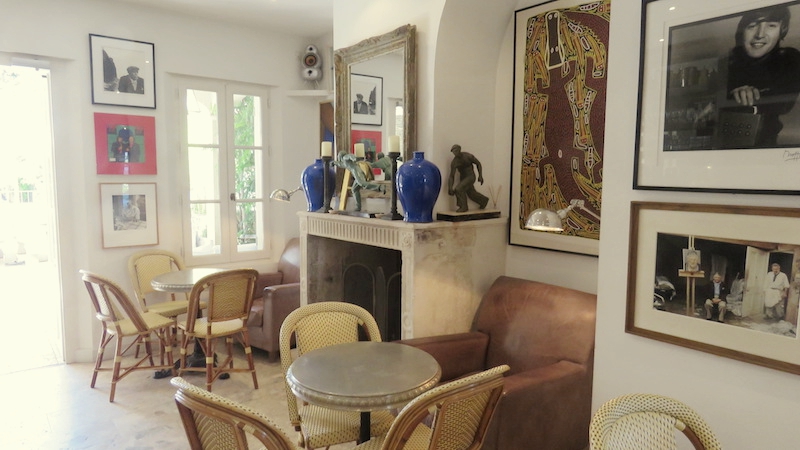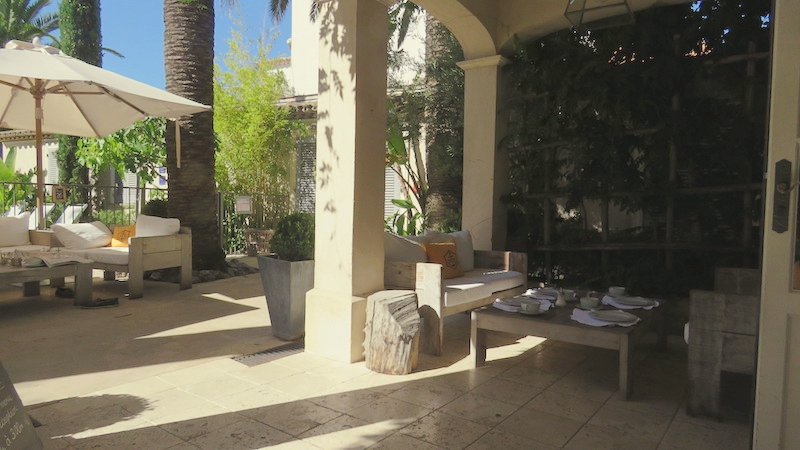 Saint-Tropez Vibes
Getting Here
Saint-Tropez is roughly 100km from Nice. You can drive yourself or hire a driver (in which case, ask us for the number of an awesome guy named Gary who has an excellent and well-priced driving business!). It's particularly alluring to those of us in the UK because it's a 2-hour flight from London, making it the ideal getaway…especially if you happen to have a yacht to float around on (or a generous friend who does!).
Saints
WHERE TO SNOOZE
We chose Pastis Hotel for our stay and couldn't have been more pleased. This boutique hotel is centrally located, intimate, and friendly. We had been staying at another hotel the last couple of years but found that the price vs. smile and service just didn't match up. We have no problem ponying up for luxury accommodations if we're going to receive service that reflects that…but when that stops happening, it's time to bid them adieu.
Once we decided to switch our hotel loyalties, the next challenge we faced was finding that perfect combination of having reasonable rates, being trendy (but not over the top), and offering up those #caviarmoments that we're always hunting down.
Just when I began to panic that we might not be able to find anything (between our particular wants and needs and it being peak season in Saint-Tropez), Pastis Hotel popped onto my radar. Located about a 10-15 minute walk from the port, the central part of town, it looked warm, welcoming, and exactly what we wanted for the "Saints" side of our trip.
I began emailing with owners John and Pauline, Brits who have adopted the Tropezian way of life, and they were super engaging and made planning a breeze. When we arrived at Pastis Hotel, it was the same friendly vibe that made us feel like we were in our home away from home.
As you walk into the main house, you'll see art deco-style photos, a small bar to the right which we later discovered pumps out some rather fabulous cocktails, and a tiny cubby hole serving as reception. Despite the word "hotel" in its name, Pastis doesn't involve an impersonal check-in process in some airport-style lobby, or spending your first day wondering where the spa, tennis courts, and other amenities are. With just ten rooms, it's subtly chic, straightforward, and really just the result of two awesome people (with design backgrounds) who have taken a beautiful property and turned it into a really lovely boutique hotel.
(By the way, if you want to read more about John and Pauline and how Pastis Hotel came about, read our interview with them!)
While Pauline and I had done most of the chatting over email, it happened to be John with whom we interacted more in person. He (not a chef) prepared a plate of pickles, cheese, bread, and ham on arrival and gave us a warm welcome. They also have some equally cool and friendly staff who brought us our Continental breakfast which we ate sitting outside on the comfy couches.
Although you're right by the water, you might find yourself wanting to hang back at Pastis Hotel and lounge by their pool, instead. It's pretty as a picture and the chill vibe makes it ideal for a quick dip and lazy poolside lounge in the sun.
Our room was spacious yet cosy, like a well-appointed guest bedroom, with a private little balcony overlooking the pool. It's a beautiful space with wooden floors, lots of artwork on the walls and shelves, a stocked mini-fridge, plus tea, coffee, and sweets for light nibbling. The bed was dressed in white with a perfectly folded bathrobe placed on each side and a pair of leather armchairs at the foot. From books to artwork on the walls and shelves, there are a lot of personal touches and details throughout that really make Pastis Hotel stand out
Altogether, the charming relaxed luxury boutique hotel vibe made us feel completely relaxed (and can you ask for anything more on a holiday?), and the fact that John and Pauline are so hands-on in trying to make sure that every guest is accommodated makes it all the better!
Hotel Pastis was our quiet haven every morning and evening. Its "home away from home" vibe allowed us to start each day well-rested and well-fed with a delicious breakfast spread and unwind into a blissed out state each night. It was, without a doubt, our sanctuary and the "Saints" portion of this trip!
WHAT TO SEE
While beach clubs and champagne lunches for the jet set crowd may be the first images that come to mind for Saint-Tropez, there's a quieter, slower side to this famous town that is equally lovely and not to be missed.
Take a walk through the fish market where Saint-Tropez's restaurants flock to buy fresh, high-quality seafood. Even if you have no intention of picking up some fish for dinner, swing through to soak up the lively vibe and get a feel for the local way of life.
The market is actually the entrance to the old part of town, which leads us to our next tip…
If you're looking for that perfect Instagram shot, head straight into "La Ponche", which is what Saint-Tropez's Old Town is known as. This historic centre is filled with cobblestone streets, narrow lanes, and charming buildings, all of which will guarantee some absolutely amazing photos.
Don't miss out on browsing through the fashion houses, either, like Hermès and Chanel. Even if your credit card protests, it's well worth it to stop in for a look! The Chanel boutique is actually a pop-up that seems to be a regular occurrence for the past several years. From about April to October, the fashion house moves from Paris to Saint-Tropez and sets up in the stunning La Mistralée townhouse to create an immersive high fashion experience.
Also, if you're looking for a few baubles, then Titamàlà is a can't-miss. This jewellery boutique isn't filled with your typical diamonds and pearls. It's where you can pick up handmade customised pieces that are more earthy, organic, and utterly unique.
But now, onto the "Sinners" because, really, what is a trip to Saint-Tropez without a little bit (or a whole lot!) of naughtiness?
& Sinners
This portion of the adventure is…well, all we can say is save up, work out, and plan out your pre-, during, and post-beach club attire (#beachtobar). Then lap it up!
If you want to experience Saint-Tropez in the way it's become famous for, head straight to Pampelonne Beach. The popular white sand beach stretches for over 5km and is packed with beach clubs and beautiful people.
OUR TOP 4 BEACH CLUBS
Tahiti Beach Club
This is our one of our favourites because it never fails to disappoint – it's the most fun but also manages to stay classy. At Tahiti, you can eat, drink, and then dance on the tables as a fantastic sax player hypes up the crowd.
Be warned: seeing beautiful models strutting around in amazing designer gear can be dangerous should you be feeling credit card happy (especially after a few drinks!). You know you're in Saint-Tropez when you can buy a Michael Kors on the beach!
Insider Tip: Walk behind the beach club towards the car park until you spot what looks like a jumble sale shop on your left. Do NOT just walk past this place. This shop might look a mess but every box and rail is stuffed with drastically reduced Missoni, Prada, Michael Kors…you name it! It's amazing and you'll be mad at yourself if you miss out.
Bagatelle
Another Saint-Tropez staple, Bagatelle also delivers with eating, drinking, and dancing on tables. It's a little rowdier with a DJ that veers into "party" territory but it's still great fun! On top of that, there's a fantastic fish selection and a pretty impressive magician to keep you entertained.
Club 55
This is a classic that you'd expect to see in a list of top beach clubs in Saint-Tropez. When here, we skip right past the sun beds and head to the restaurant which is always packed. This is your "see and be seen" kind of place. There's no such behaviour as dancing on tables here but it is packed with the rich and the beautiful.
Moorea
We're going to sound old here but Moorea is for the young ones! That's not a bad thing, though. It's always pumping with a fun, lively vibe and we can see why it's so popular with the twenty-somethings. The drinks flow freely and the party never stops. (Anyone hanging out here at twenty is damn lucky!!) If you end up here, just soak it up, forget your age, and have some fun.
Once the sun sets, it's time to get off the beach and into a bar…
FOR COCKTAILS
We had an absolutely fab time at the following places:
White 1921
This sophisticated boutique hotel is decorated in top-to-bottom white, from the rooms straight through to the champagne bar and lounge. This place is seriously sleek and sexy, with a crowd to match, and we loved sipping on champagne and cocktails here to keep that Saint-Tropez mood going.
Le Quai
Le Quai is a bit more mainstream given its location along the waterfront but it doesn't make it any less of a destination! With both a bar and a restaurant, you can kickstart the night here and move on or just settle in and enjoy the show. The modern decor gives it a funky vibe, complete with the colourful and evocative works of Philippe Shangti, one of our favourite photographers. Whether you start or end your night here, you're guaranteed a fab time.
FOR THE WHOLE SAINT-TROPEZ EXTRAVAGANZA
When you want to indulge in dinner, drinks AND a show:
Gaïo
A restaurant, bar, and club rolled into one, you've got gorgeous women and tons of entertainment alongside some delicious Asian-fusion food and solid drinks. Take in the great dancing and acts and be prepared to feel motivated to hit the gym once you see the performers!
L'Opera
Without fail, L'Opera is always pumping and the go-to for nightlife entertainment in Saint-Tropez. From women dancing on a table-come-stage in Lady Gaga-esque outfits to those saucy Philippe Shangti prints adorning the walls, it's a little bit wild and we love it. (If the vibe and decor seem familiar, it's because Le Quai and L'Opera are in the same family and both have been inspired by Philippe's work.)
Pra Says
So there you have it. We're not going to sugarcoat it – like we said in the beginning, this approach to Saint-Tropez is the "bring your best credit cards and party away" plan. You'll blow a hell of a lot of money on beach clubs and cocktails and you might start to feel a bit overwhelmed…but that's why you need to stay at a peaceful haven like Hotel Pastis and spend a few hours unwinding in the old part of town where you can catch your breath. And don't forget to spend an afternoon out on the water
Until next time, Trop. We're already planning our next trip and can't wait to lap up the fab Saint-Tropez vibes!