Thinking Outside The Box: The Crocs Collaboration Controversy
13.12.2021 | Read
Love them or hate them, Crocs are back. The functional footwear of chefs, nurses, and – let's be honest – grandmothers are experiencing an unprecedented resurgence over the past few years. 
In their Q2 2021 earnings report, the brand announced it had reached revenue peaks of $640.8 million for the period, which is a 93.3% increase on the same time in 2020! Crocs are even making their way to fashion week and the red carpet at the Oscars.
So, what's behind their recent success?
It seems to us at The Caviar Spoon that instead of trying to rebrand or change their functional design, Crocs have decided to lean into their divisive nature and focus on existing love for the brand. 
And while they might still be shunned by the likes of Victoria Beckham, they're appealing to a whole new audience: Generation Z. Crocs, with its eye-catching and pop-culture-inspired designs, has started to gain cult popularity with these younger audiences whose love for streetwear and sportswear has inspired the fashion industry for the past two years (PWC). According to Piper Jaffray's biannual survey of teen preferences, Crocs now rank 13th out of all footwear brands in teen popularity.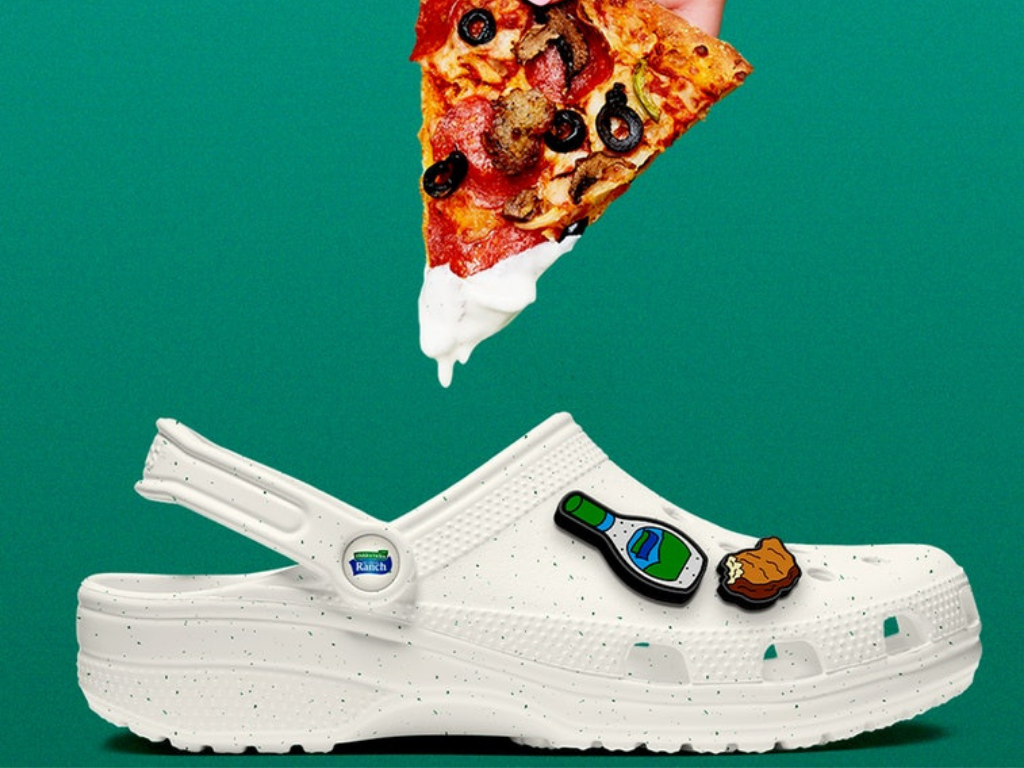 Using collaborations to reach Gen Z audiences
Much like Nike's Air Force 1 trainers, Crocs are a blank canvas for creators of all mediums. And they've drawn the attention of many popular artists and brands to create co-branded lines. 
"The brands dominating youth culture are the ones who are willing to hand over the keys to creative individuals and Crocs has nailed that," said Nick Susi, head of the strategy at Complex Collective. "They are doing a great job at working with the right folks."
The first in a series of strategic but surprising collaborations, and the first to change the tide for Crocs was its collaboration with Post Malone in 2018. The rapper's yellow Croc with added barbed wire graphics to resemble Malone's face tattoos, and Post Malone inspired Jibbitz (the charms that poke through the holes of the shoes) retailed for $60 a pair and sold out within 10 minutes of going on sale. They are now reselling on Stock X for over $600 per pair. 
With the immense success of the Post Malone Croc, we can see why the brand decided to continue down the road of collaborating with celebrities who would appeal to a youthful market! The collaborations that followed included Justin Bieber, Bad Bunny, and the brand has a new collaboration in the works with DJ Diplo. 
We think that Croc's creative and authentic collaborations are helping to generate loyalty and brand favour amongst Gen Z. They are furthering their success with the younger generations with inclusive, purpose-driven collaborations, which is an incredibly important aspect of marketing to Gen Z (McKinsey).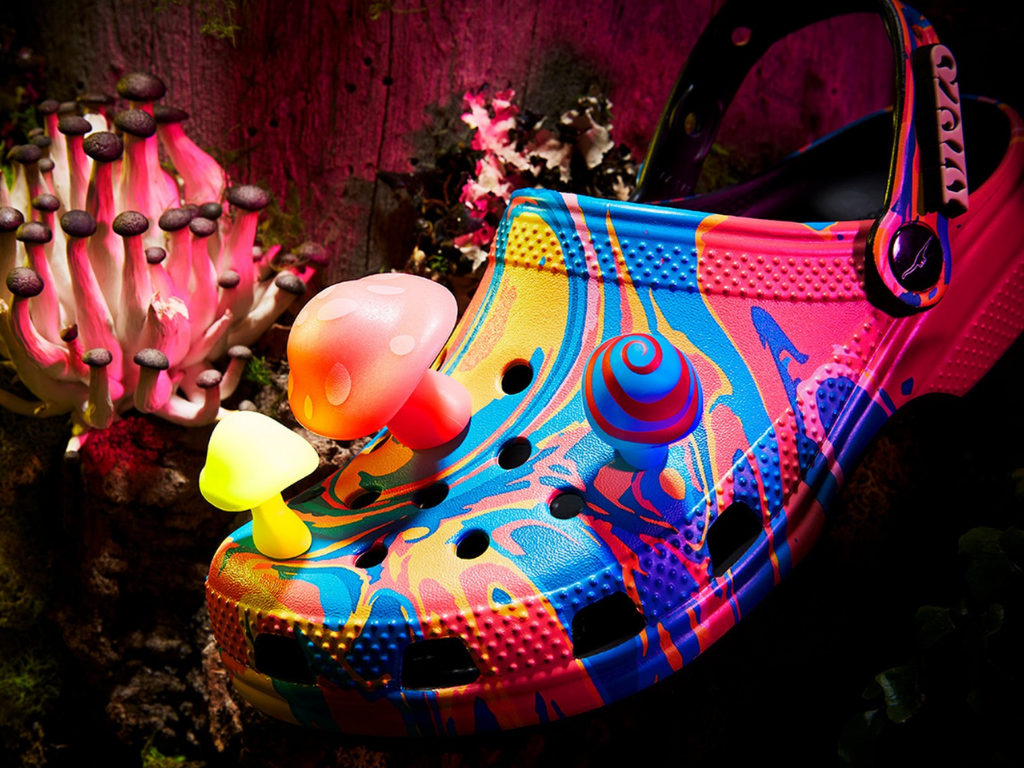 To celebrate Pride in 2020, for example, the brand teamed up with model and actor Ruby Rose to release a pair of rainbow-coloured Crocs (also making a donation to LGBTQ+ charity GLAAD in honour of the campaign). Speaking to The Download, Heidi Cooley, Head of Global Marketing for Crocs said that, "Every collaboration comes from a place of authenticity. Ruby Rose was a fan of Crocs before we ever reached out to her about a partnership. And that's the essence of how we go about marketing at Crocs."
Taking over luxury fashion
It's not all Gen Z focused. Crocs have started to make their move into the world of luxury fashion, collaborating with Balenciaga in a collection that featured a stiletto version of the shoe and a platform Croc, retailing at $650 each!
Designer Christopher Kane surprised everyone in 2016 when he unveiled a collection of high-end Crocs at his SS17 London Fashion Week show. The collection featured marbled designs embellished with rough mineral charms. Kane said to WWD, "Crocs are great, I love them. I don't think anyone's got the right to say right or wrong unless they're God, otherwise, just shut up."
The question we want to know is what's next for Crocs? It will be interesting to see what collaborations the brand works on in the future. One thing is for sure, Crocs have mastered the art of creating authentic and meaningful collaborations with strategically, aligned partners. 
If you'd like to replicate Croc's collaboration success, it's never been easier to do it than it is now. Sign up to The Caviar Spoon brand collaboration platform to meet your next co-collaborator.