The Art Of Collaboration Between China and Saudi Arabia
21.12.2021 | Read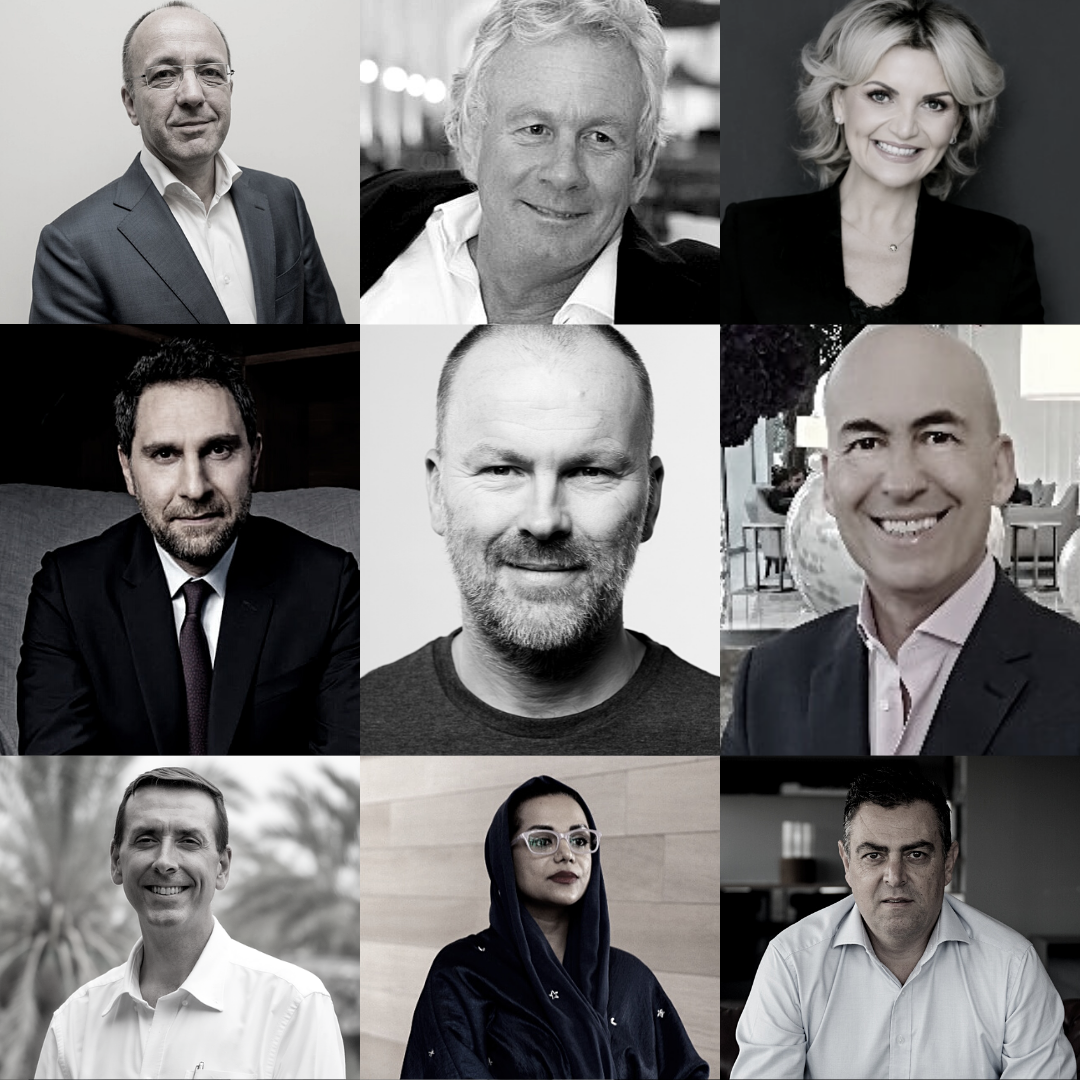 After flinging open its doors to the rest of the world, Saudi Arabia is fast becoming tourism's rising star, as the country shifts its economic focus to entertainment and tourism.
This is largely due to Vision 2030; a strategic blueprint devised by His Majesty The Custodian of the Two Holy Mosques King Salman bin Abdulaziz Al Saud and His Royal Highness The Crown Prince Mohammed bin Salman Al Saud, which aims to transform and modernise Saudi Arabia and reduce its reliance on traditional industries such as oil. The Kingdom has committed $810bn towards this transformation, according to the Middle East and North Africa Leisure and Attraction Council (Menalac).
The tourism industry plays a vital role in this transformation. The tourism Giga initiatives being built are expected to take tourism revenues from 3% of the GDP to 10% (Vision 2030).
As Saudi Arabia enters the world stage as a tourist destination for the first time, visitors are beginning to see a stunningly beautiful and scenically varied nation, with much to offer visitors from city to desert to the beach. However, with a market that has been dormant for decades, there is much that needs to be done by the Kingdom to encourage tourists to visit and to overcome external preconceptions about the country. 
As part of the transformation, the historic city of Diryah will be transformed into one of the world's leading lifestyle destinations for culture and heritage, hospitality, retail, and education. Several major projects are included in the Diriyah Gate Development Authority (DGDA's) pipeline:
However, mobility and infrastructure development are needed to make the destination accessible safely and effortlessly. While there's no doubt that these new destinations will offer incredible destinations for tourists, there is a need for Saudi Arabian tourism officials to take a step back and work on the experiences that will draw global tourists to the Kingdom. 
Saudi Arabia has already signed deals with Alibaba Cloud and Huawei to push forward their pursuit of 'Smart Cities' and attract millions of Chinese tourists as outlined in Vision 2030 (Arab News). But outside of the technology on offer to the Kingdom from their eastern ally China, there is a once-in-a-lifetime opportunity for the two countries to benefit from collaborating.
China is expected to become the biggest market for luxury brands in the world by 2025. In fact, China delivered more than half the global growth in luxury spending between 2012–18 and is expected to deliver 65% of the world's additional spending heading into 2025 (McKinsey, China Luxury Report, 2019). 
Globally, millennials are quickly shifting consumer patterns established by their predecessors from 'buying' to 'experiencing', with Chinese millennials leading the way as they begin to place more value on discreet, personalised experiences over material possessions. 
Despite a temporary slow-down during the pandemic, Chinese consumers still search for seamless, luxury, branded experiences. BCG-Altagamma forecasts that experiential luxury will increase by 5-10% in 2023 versus 2019 (True-Luxury Global Consumer Insights, 2021). Therefore, visitors to the Kingdom will not be enticed by brands alone; they will want to participate in experiences they could not have anywhere else in the world. This is why Saudi Arabia must get the balance right.
The Caviar Spoon, a global brand collaboration platform, says that there is a phenomenal opportunity here for two countries to merge seamlessly in collaborations that will benefit both sides. 
Chinese millennials are redefining the luxury market and demanding fresh perspectives, creative twists, and storytelling through experiences. They look to brands to rethink how they connect with consumers and are one of the driving forces behind the growing popularity of collaborations worldwide. In the past several years, collaborations that would raise eyebrows in Western countries have been widely embraced in China.  
A new survey by YouGov revealed a growing interest in visiting Saudi Arabia. This is particularly true for Chinese millennials. AlUla now tops the list of destinations in the Arab world of a third of Chinese tourists under 35 (Saudi Gazette). Of all respondents in the YouGov survey, 73% reported a preference to visit several destinations rather than stay in one location. This proves there is much work to be done by Saudi Arabian tourism to create seamless, joined-up experiences for Chinese tourists to bring comfort to their trips and make them feel 'at peace'. 
By collaborating with Chinese brands, artists, and talent, the Kingdom can pique the interest of the Gen Z and Millennial Chinese market who crave luxury, novel experiences that stand out from the crowd attracting a new generation of wealthy Chinese tourists to the country, and offering them the experience of a lifetime. 
Naim Madaad, Chief Executive and Founder of Gates Hospitality says collaboration would help the hospitality and tourism industry in Saudi Arabia massively, "Considering the market has been dormant for decades now; collaboration initiatives would be a massive push towards energising the market in a structured manner. The entire tourism and hospitality industry would benefit hugely if the synergy works well from the standpoint of Design, Training, Development, Operations, and Sustainability. Mobility and infrastructure development is needed to make the destination accessible in a safe and effortless environment and position the country on the tourism circuit with multiple activations, attractions, events, and activities."
The Caviar Spoon's research team has come up with some high-level, simple collaboration ideas that could be incredibly impactful for both countries with the right strategy and approach. 
Collaboration opportunities between China and Saudi Arabian tourism
Retail: Art while you shop
The rise of online and digital retail sites allowing shopping at your fingertips means that people are also increasingly looking to retail spaces for leisurely experiences. According to a recent report released in September 2019 by global management consulting firm, A.T. Kearney, 74% of Gen Z shoppers say they appreciate a well-curated store experience.
Art is the cornerstone of the luxury industry and a potential way to turn luxury shopping into an unforgettable experience.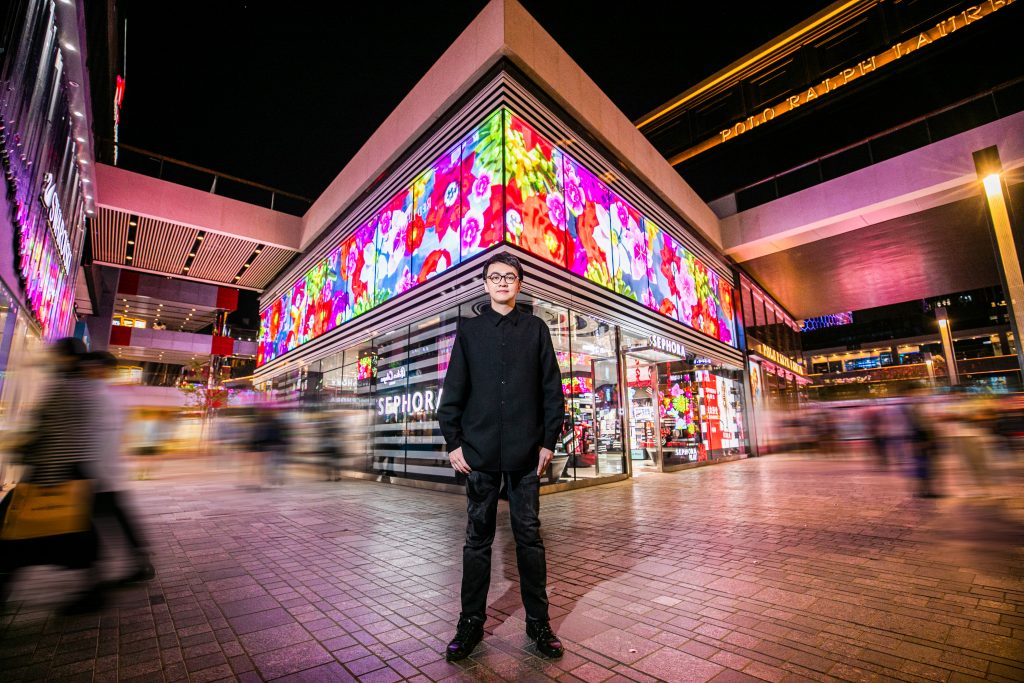 The Caviar Spoon suggests: Collaborations between renowned Chinese artists such as Zeng Fanzhi, Fan Zeng, and Liu Xiaodong and shopping malls in Qiddiya could create a unique art gallery experience for Chinese consumers to look at the works of some of China's great artists as they shop in the future world capital of entertainment, sport, and the arts. 
Why not take art and retail to a whole new level by projecting art directly onto the buildings, similar to the hugely successful collaboration between Sephora and Chen Baoyang in May this year? A similar partnership could produce a new digital shopping experience, where app users could learn more about the inspiration behind the art while they shop (a perfect finishing touch to a smart city, we think!).
Simon Mitchel, Co-Founder of Sybarite says, "The future of retail is dependent on ultra-connectivity where humans and tech have a combined and integral importance. The customer journey must consider access prior to store visits which provides a basis for an enriched and augmented store visit; we need to design to bring the dream to life. Retailers need perfect execution at every point both on and offline as the gap between the two is narrowing. Brands are putting experience and the personalisation of these first and foremost– curating and building exceptional immersive experience is key to this because it is what the younger generations crave and thus impacts the role of the physical store as designers pre-empt by exceeding their expectations." 
Agreeing with Mr. Mitchel's sentiment, John Peeters of Holition says, "Brands are using digital to explore collaborations for example with other brands or the worlds of gaming, hyper-personalisation employing AI to understand individual consumer needs. Experiential retail blurring the lines between in-store and online and taking shopping into third spaces not typically associated with selling, material innovation weaving sustainability, and modern textile technologies to build responsible attitudes amongst new generations of consumers. The result of this is that brands are engaging with digital in the same way as consumers – exploring, learning, and adapting – and as such are becoming far more flexible and multi-faceted. No longer a rigid personality, but different things to different people at different times."
Food and Beverage: Putting paintbrush to coffee box
To say Saudi Arabian art is flourishing is an understatement. Over the past decade, throngs of galleries have begun to spring up within the Kingdom, celebrating local artists. Already, an art collaboration between Saudi Arabia and China is taking place. Manal Al Dowayan of Saudi Arabia, Xu Bing of China, and John Gerrard of Ireland are among the artists taking part in The Feeling of Stones exhibition at the Diriyah Contemporary Art Biennale—the first art event of its kind to be held in Saudi Arabia.
The Caviar Spoon suggests: To take the Saudi Arabian art movement further, renowned Saudi artists such as The Alem sisters could partner with veteran Chinese collaborators Seesaw Coffee to produce sustainably packaged coffee, depicting images representing Saudi Arabia on Chinese coffee, allowing tourists to take a piece of the Kingdom home with them. 
Saudi Arabian culture with a Chinese twist
Speaking of traditional Arabian culture, the abaya the long sweeping robe, worn by women in many Arab countries, is beginning to see a rejuvenation, moving away from traditional black and becoming a symbol of fashion and status. Many designers such as Moja Majka are beginning to transform preconceived notions of suppression into ones of emancipation and autonomy. 
The Caviar Spoon suggests: While it is no longer demanded that women wear abayas, since 2019, many tourists like to experience a piece of traditional culture whilst travelling. If a Saudi Arabian designer such as Sarah Basaad of Saudi abaya brand Moja Majka, known for her handmade, sustainable designs could include a Chinese-inspired line of abayas in their collections featuring depictions of Chinese culture and scenes, we think Chinese tourists would be excited to participate in a traditionally Arabian piece of culture with a Chinese twist. 
Nayla Al Khaja, Emirati film director and Fashion Council Advisor, says she is happy to see the emergence of sustainably focused collaborations in Saudi Arabia's fashion industry, "I'm glad that this initiative is taking place. And it's taking place across two very well-known and very strong nations, Saudi and China, that can collaborate and literally change and ignite the narrative so that more people get involved. And that ends up as positive action to protect our earth."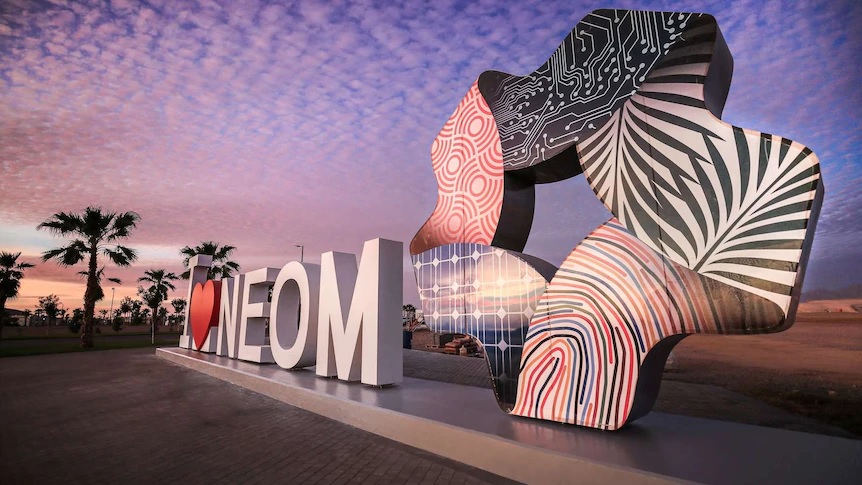 Hospitality & Tourism: From the edge of the world to the land of the future
As Saudi Arabia looks to welcome tourists, a collaborative effort is needed between all segments of its tourism industry to provide a seamless, luxury experience to Chinese tourists. 
The National Centre of Visitor Experience has been founded to identify experience gaps and improvement needs, bring together public and private sector entities in the Kingdom to work on these needs as a team, establish unique and innovative Saudi-branded experience elements and introduce Saudi Arabia's national and regional cultures to the world, among other goals.
However, the team at The Caviar Spoon believes that work needs to be done to bring together the different elements of Saudi Arabian tourism together and position the country as a must-visit destination with multiple activations, attractions, events and activities.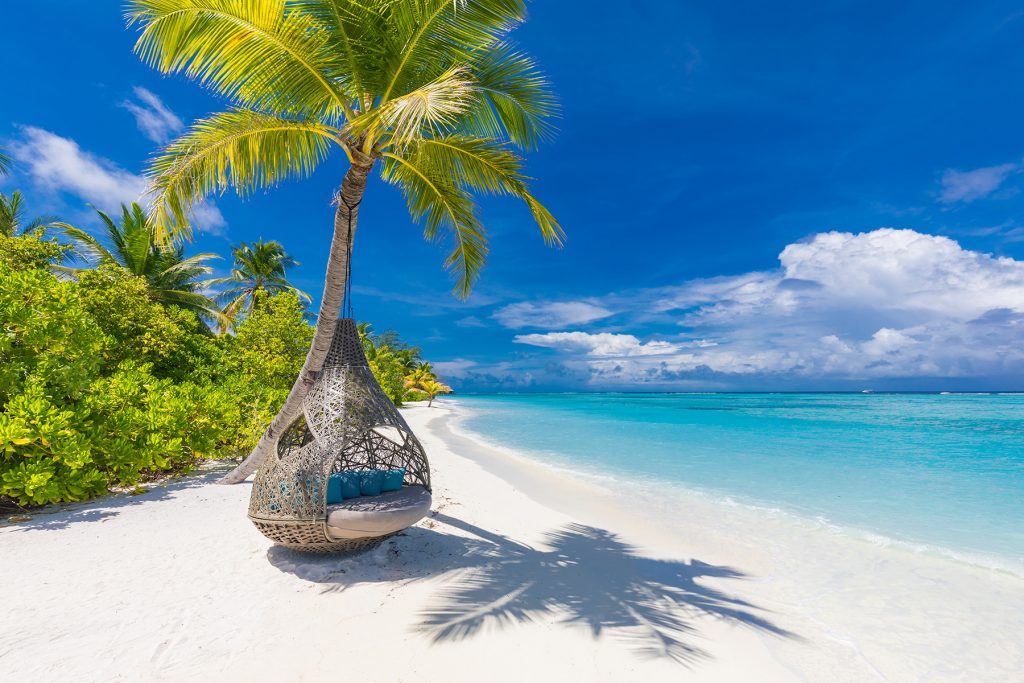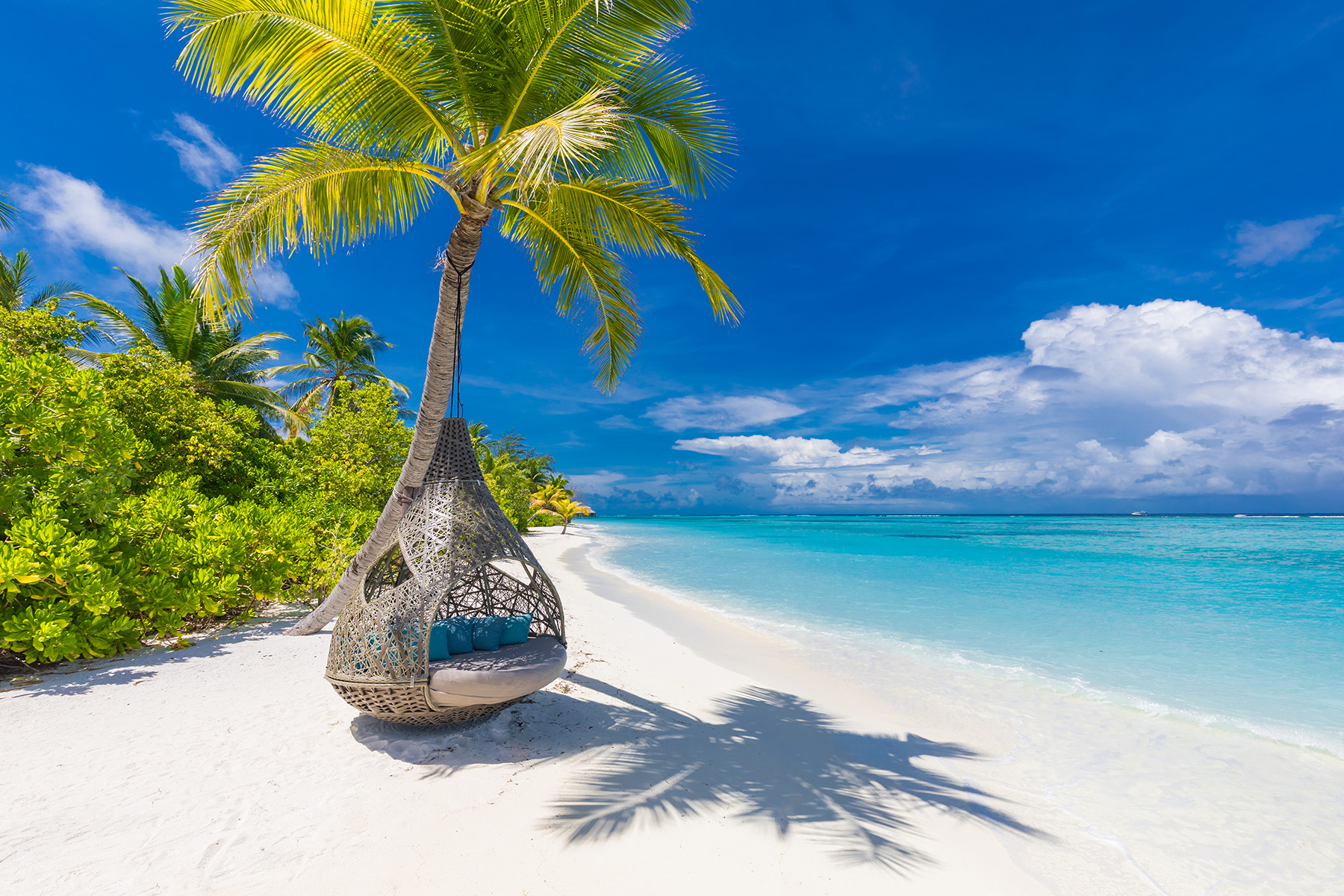 The Caviar Spoon suggests: An holistic, joined-up experience for Chinese tourists can be provided in Saudi Arabia through collaboration amongst various organizations and tourist attractions such as Saudia, Saudi Arabia Travel and Tours, and attractive hotel brands.
We suggest an eight-day tour around the Kingdom, taking in everything it has to offer from the edge of the world at Riyadh to the land of the future at NEOM. 
Luxury experiences for Chinese tourists can be provided by introducing pop-up cooking experiences, luxury art classes at some of the world's most beautiful sights, including five UNESCO World Heritage sites, and unique shopping experiences. 
Why not deliver a collaboration between a top Chinese chef such as Quincey Tang, the mastermind behind Tasting Court, Kowloon to create a pop-up of Chinese-Saudi Arabian fusion overlooking crystal clear waters from the sandy beaches of Umluj? Include the partnership boat rental from Saudi Arabia Tours, delivering guests back to the mainland at sunset, and you have a spectacularly unique Saudi Arabia X China luxury experience.
Lean into Saudi Arabia's car culture by allowing Chinese tourists to tour the country in popular muscle cars and while they're enjoying the sights the country has to offer, they can experience firsthand the Kingdom's unique desert car racing. 
Nicolas Frangos, CEO of Luxxie Lime, has some progressive ideas around sustainability and tourism in Saudi Arabia. He says, "It's now the moment to plant the seeds of sustainable growth in hospitality, where both people and the environment can thrive. For many years now, brands have competed on great design, wonderful food and beverage, and a lobby "scene". How may we change this? Things have exponentially changed; brands should adapt, transforming, challenging the undifferentiated "status quo ante." As the world shifts, at Luxxie Lime Luxury & Lifestyle Hospitality we build a stronger foundation, aiming to design purpose-led brands, forging a culture where environmental and social issues play an increasingly important role in the choices of guests particularly among Millennials and Gen Z."
Aaron McGrath, General Manager of Six Senses Hotels, Resorts, Spas, says, "While the nation already sees substantial numbers from religious and domestic tourism, it is exciting to develop tourism for the international leisure markets. As part of Vision 2030 and the significant investment into tourism development within the country, tourism numbers are anticipated to increase to 100 million annually vs the 41 million it now enjoys. The partnership we have with the Red Sea allows us to have a resort in a location that showcases the diversity, both culturally and topographically, of Saudi Arabia and provide the opportunity for a variety of genuinely bespoke experiences for our guests."
Haitham Mattar, Managing Director, IMEA, IHG said, "We believe that there is great merit in a tourism partnership between both countries that the hospitality sector can facilitate. For instance, we have a well-established "China Ready" program that caters specifically to Chinese guests in terms of language, cuisine, and culturally sensitive service. This program can easily be embedded into hotels across our portfolio in Saudi Arabia to cater to a significant increase in Chinese guests."
While the tourism initiative set out in Vision 2030 is an ambitious one and could put Saudi Arabia on the map as the place to visit, much work is needed in order to create seamless experiences for visitors.
Mike Scully, Managing Director of First and Foremost Hotels says, "People buy experiences, not brands. But brands can sell experiences. There are various other destinations where tourists can go to enjoy the sea and sun, but people will go to Saudi Arabia for the experiences they cannot get anywhere else. Saudi Arabia is in the most exciting position in the world to be able to create this experience from the start and this is phenomenal but the most important thing is to build the lifestyle product through collaboration and then go and get the brands to sell."